Our heavy-duty PSA Series Applicators are designed to withstand the most rugged conditions and are typically employed in large construction, industrial, or landfill operations.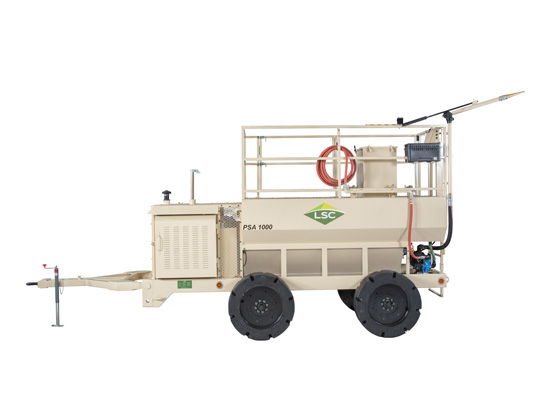 Click to Enlarge
PSA-1000
A true hybrid, the PSA-1000 is equally at ease while being towed by a landscaper's pickup truck as it is being pulled by a bulldozer over rugged industrial operations.
PSA-1000 Spec Sheet

Click to Enlarge
PSA-2000
The PSA-2000 is our most popular piece of equipment. The unit was originally conceived, designed, and created for use in the demanding conditions of today's modern landfills.
PSA-2000 Spec Sheet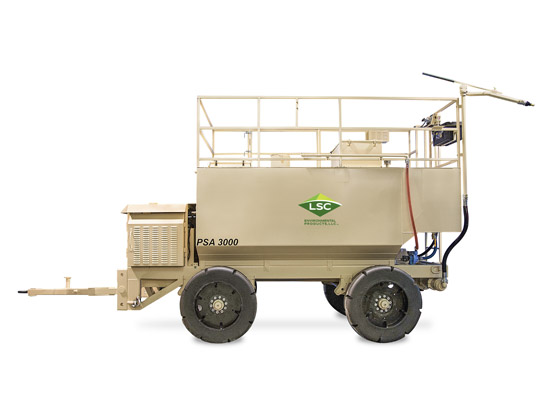 PSA-3000
Our largest unit, the PSA-3000, boasts all the rugged capabilities of the PSA-2000 while offering 50% more mixing and load capacity.
PSA-3000 Spec Sheet